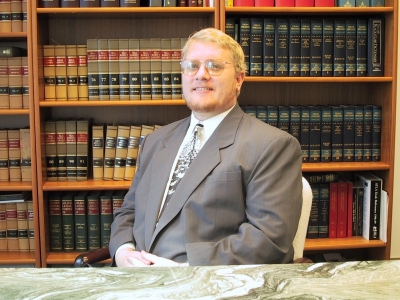 (click for larger photos)
EDUCATION:
After graduating from Radford High School, in Honolulu Hawaii, Mr. Burge went into the Honolulu Police Department (HPD) at the age of eighteen.
While working at HPD full time, he worked towards his bachelors degree. He graduated with Honors from the Honolulu campus of Wayland Baptist University, with a Bachelor of Science in Occupational Education, majoring in Human Resources with an emphasis on Criminal Justice.
After obtaining his bachelors degree, he was accepted into Santa Clara University's Law School. He left HPD, after being there for nearly ten years, and attended law school in Santa Clara California. There he took numerous advanced classes and seminars on Criminal Law.
Upon graduation from Law School, he took the Hawaii Bar Exam passing on the first attempt.
WORK EXPERIENCE:
HPD OFFICER
When he first started working at the Honolulu Police Department at the age of 18, Mr. Burge started off in the Cadet program, working at various administrative and support divisions of the department, including: Community Relations, Personnel, Training, Research and Development, Supply, and Juvenile Crimes.
At the age of twenty he entered HPD's 91st police recruit class. Upon graduation he patrolling various Honolulu locations. After that, he worked for about three months in the Fourth Watch, another training watch, in the Waikiki area. Fourth Watch consisted mostly of plain clothes work, enforcing street crimes, or working in an undercover capacity.
After a two month rotation at the downtown receiving desk, processing prisoners, Mr. Burge was assigned to patrol duties in the Ala Moana area. He worked there for several years, investigating various cases from traffic offenses to murder. He was then assigned to the downtown Crime Reduction Unit, a plainclothes unit working on street crimes such as prostitution and drug offenses. Mr. Burge then went back to patrol, working several years in the Manoa area. He was then promoted to a motorized officer position in the Diamond Head/Kahala area before he left HPD and went to law school.
During his time as a police officer, Mr. Burge made hundreds of arrests and testified numerous times in court. He also received multiple commendations from HPD, and occasionally supervised other officers in an acting-sergeant capacity. He was at HPD for nearly 10 years.
ATTORNEY
Mr. Burge actually started defending criminal clients while still attending law school at Santa Clara University. After his first year of school, he was certified to represent clients under the supervision of a licensed attorney.
Throughout his second and third year at law school, he worked for the Santa Clara County Public Defender. He was assigned to the Special Crimes Unit, under an experienced public defender.
While at the Special Crimes Unit, he represented a number of murder defendants, three three-strikes defendants, and a serial rape defendant. He would write and argue motions and appeals, and "second chair" trials with the assigned public defender.
After graduating law school, he returned to Hawaii. Upon receiving notice of passing the bar, Mr. Burge was sworn in immediately, and went straight into private practice. Over the last ten years he has represented over 1000 people accused of committing various crimes, from traffic offense to murder. He has conducted numerous jury trials in Federal and State courts.
Mr. Burge is currently licensed to practice law in Hawaii State and federal courts. He is also licensed to practice before the Federal 9th Circuit Court of Appeals. He has represented people throughout the Hawaiian Islands on various criminal matters. He has also been before numerous administrative agencies in Hawaii. He has submitted a number of Appellate briefs before Hawaii courts and the 9th Circuit Court of Appeals.